CELEBRATE THE IMPACT OF GREAT STORIES AND THEMES
IN CHRISTMAS PROGRAMMING THROUGHOUT THE HOLIDAY SEASON
NEW YORK, NY—November 1, 2023—Entering its first Christmas as Great American Pure Flix, the leading faith and family clean-streaming service is kicking off the holiday season with an expansive two-month focus on Christmas programming beginning November 1.
"This really is the most wonderful time of the year and an extra-special time for families and friends," said Bill Abbott, President, and CEO of Great American Media. "We are excited to begin spreading the joy of Christmas to our Great American Pure Flix members with uplifting and inspiring movies and programs in this season."
Among the Christmas offerings are movies starring beloved actors including Candace Cameron Bure, Lori Loughlin, Jen Lilley, Karen Abercrombie, Lucas Black, Trevor Donovan, Chad Michael Murray, Cameron Arnett, Angela Lansbury, Dick Van Dyke, Trevor Donovan, Jesse Hutch, a Merritt Patterson, and Granger Smith.
Great American Pure Fix released a sneak peek video showcasing the star-studded lineup.
Each week, Great American Pure Flix will have a different overarching theme tied into the Christmas season. This year's themes are:
Getting In the Spirit (Nov. 1-5)

Celebrate Family (Nov. 6-12)

Celebrate Romance (Nov. 13-19)

Celebrate Taste of the Season (Nov. 20-26)

Celebrate Coming Home (Nov. 27-Dec. 3)

Celebrate Christmas Wishes (Dec. 4-10)

Celebrate Christmas Miracles (Dec. 11-17)

Celebrate Keeping Christ in Christmas (Dec. 18-24)
Some of highly anticipated films debuting on Great American Pure Flix this season include:
B&B Merry (Wednesday, November 1), starring Jen Lilley, Peter Louis Chouinard, and Jesse Hutch. Tracey a travel blogger is invited by Graham Cooper to Christmas getaway for family's small bed and breakfast. B&B is facing tough competition from a hotel resort that has been stealing guests and threatens survival of the family business.
'Twas the Text Before Christmas (Thursday, November 2), starring Merritt Patterson and Trevor Donovan. An unexpected text message sent to the wrong number (Patterson) sets into motion a Christmas tradition with a new family (Donovan) over three separate years.
Christmas Keepsake (Friday, November 10), starring Jillian Murray and Daniel Lissing. A father (Lissing) bonds with his daughter and stumbles upon an unexpected romance (Murray) while tracking down the original owner of a Christmas time capsule.
A Christmas Blessing (Thursday, November 16), starring Lori Laughlin, Jesse Hutch and James Tupper. Renowned TV star Mandy Gilmore (Loughlin) says goodbye to her hit culinary series, A World of Food, with plans to travel the globe dining in all 142 Michelin star restaurants. Before jetting to Paris, Mandy stops in Milwaukee with the deed to her deceased aunt's food pantry, Angel's Fare, recently purchased by adjacent business owner, Adam Carraway (Tupper). A simple transaction. Until pantry volunteer, Otto Nessen (Hutch) reminds all that Aunt Susie's love of cooking was truly love of feeding and inspires one more holiday feast for those who need it most. Haul out the holly! For we need a little Christmas now.
Santa, Maybe (Wednesday, November 22), starring Aubrey Reynolds and Samuel Whitten. Can theater director Lila (Reynolds) rise to the challenge of putting on the perfect Christmas ballet, while also discovering her office Secret Santa in the process?
A Dash of Christmas (Thursday, November 23), starring Laura Osnes and Christopher Russell. To apply for her dream job at a foodie startup, an executive (Laura Osnes) must learn to bake. When she recruits a handsome baker to help her (Christopher Russell), she inadvertently ends up entered in a Christmas Bakeoff.
Destined 2: Christmas One More (Thursday, November 30), starring Shae Robins and Casey Elliott. In this sequel, Theo (Elliott) continues to miss connecting with his girlfriend, Kim (Robins) as he attempts to propose at Christmas.
My Christmas Hero (Friday, December 1), starring Candace Cameron Bure and Gabriel Hogan. US Army reservist and orthopedic physician, Nicole Ramsey (Bure) is dedicated to serving military service members and their families at the Joint Military Base in Lacey, Washington, home of I Corps and the 62nd Airlift Wing. This Christmas, with the help of many dedicated heroes, Dr. Ramsey is on a mission to honor a special fallen soldier and bring much needed healing to her own family.
Christmas on Windmill Way (Thursday, December 7), starring Christa Taylor Brown and Chad Michael Murray. Mia Miejer (Taylor Brown) excitedly anticipates the Christmas Market Fest Dutch Bake-Off competition and is filled with confidence her Mimi, Ann, will win the festival's top prize with her award-winning Kerststol when she learns Mimi has difficult news to share. Ann had to sell land around the family-owned Jansen Inn, including easements all around the heritage Tall Wooden and Brick Dutch Windmill renowned for centuries for its fine millwork and beautiful wooden furniture. It's an especially tough pill for Mia to swallow when she learns the land developer's representative is her former boyfriend, Brady Schaltz (Michael Murray), who also must let Mia and Ann know the agreement includes the Inn and sawmill, all of which will be torn down.
Peppermint & Postcards (Friday, December 8), starring Christopher Russell, Ella Cannon and Dave Kenneth MacKinnon. When a Christmas letter concerning her love life goes viral, one mom discovers that romance might be right at her door.
There are also great family offerings, including multiple VeggieTales Christmas specials and another from the Slugs & Bugs gang. Fan favorites Legacy Peak, Moonrise, Lucy Shimmers, Karen Kingsbery's A Thousand Tomorrows and An Angelic Christmas will also be available to bring joy to all. No matter the age, Great American Pure Flix Christmas has something for everyone.
Select photos courtesy of Great American Pure Flix can be found here.
About Great American Pure Flix
Great American Pure Flix is the clean-streaming home for quality entertainment celebrating faith, family, and hometown values. Through a 2023 merger with Sony, Great American Pure Flix is now part of the Great American Media family, the leading provider of wholesome family-friendly and inspirational movies and programs. Great American Media includes the linear channels Great American Family and Great American Faith & Living. With inspiring movies, programs, and Christmas all year long, Great American Pure Flix is home to quality clean streaming anywhere, anytime.
Media Contact:
Angela Sullivan
Angela.Sullivan@gacmedia.com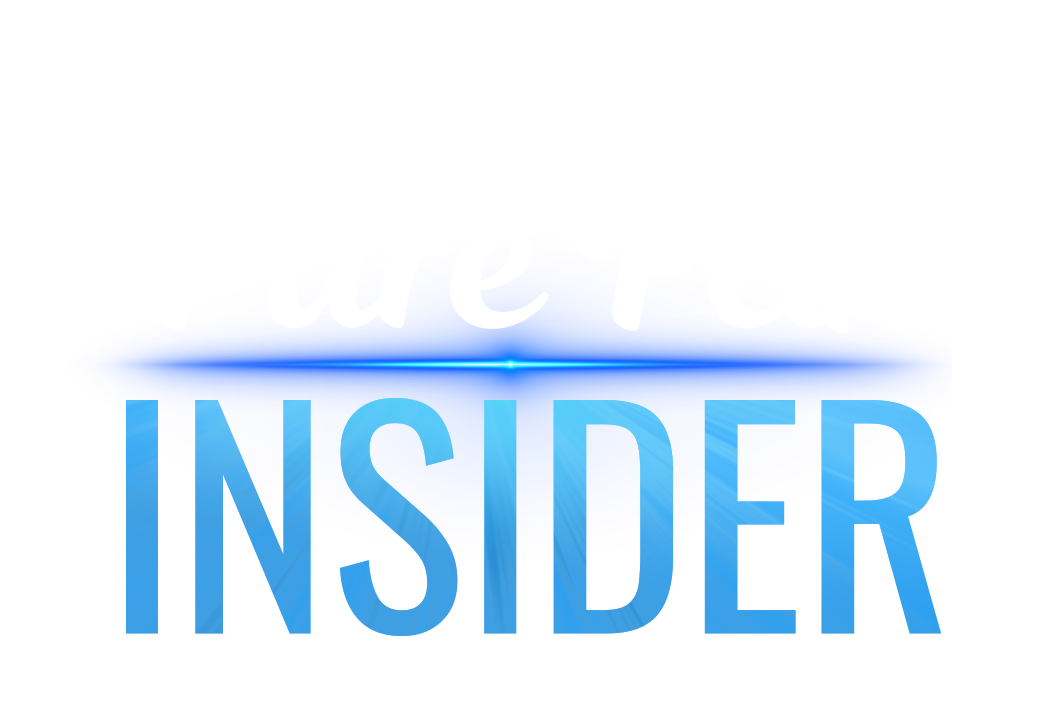 Pure Flix Editors
PureFlix.com is an online streaming service providing you and your family with clean and uplifting entertainment options. Here on Pure Flix Insider, you'll find articles on faith, parenting, and entertainment news. For more information, check out PureFlix.com and sign up for a free week trial.