Pure Flix, a leader in faith and family-friendly streaming, is a bright light at the annual National Religious Broadcasters Convention. Pure Flix leadership, including co-founder Michael Scott, Chief Marketing Officer Loren Schwartz and Chief Content Officer Linda Blazy, are joined by a dozen faith movie and television stars to share Pure Flix's part in the growing Christian entertainment revival sweeping the country.
"It's a truly exciting time for Christian entertainment right now and we're honored to be a part of it," said Pure Flix co-founder Michael Scott. "There's a revival happening in this country — a faith revival and a faith-in-entertainment revival. We're seeing huge crowds that are hungry for the good news of the gospel and Pure Flix is a place where we can support and encourage their faith journey with authentic and entertaining stories."
"Great American Media is thrilled to be at NRB alongside Pure Flix to unveil a compelling content slate featuring stories that will entertain and inspire audiences of all ages. We are looking forward to combining our business after the merger closes," said Bill Abbott, President and CEO of Great American Media. Pure Flix previously announced the company will merge with Great American Media's portfolio of family-friendly cable and FAST (free ad-supporting streaming TV) channels to serve the large and underserved faith and family market.
Just in time for Father's Day, Pure Flix will debut a new movie that tells a moving story where one man rediscovers his faith, reconnects with his father and follows God's plan for his life. GOD'S COUNTRY SONG will stream exclusively on Pure Flix beginning June 16. GOD'S COUNTRY SONG was produced by SkipStone Pictures and features 15 original songs, including the theme song "Being The Man," which resonates with the themes of fatherhood and sacrifice. The songs were performed by Justin Gaston, Coffey Anderson and others and were written by Ryan Fine and Melissa Sheridan for the film.
Pure Flix will debut a first look at the new Original Revelation Road: The Series, starring David A.R. White, Brian Bosworth, Andrea Logan and Bruce Marchiano. The seven-episode series continues the movie franchise of the same name and explores the biblical end times after the Rapture. Can Josh McManus, a man with a violent past and prophesied future, overcome his doubt in the final battle of good vs. evil? Watch the trailer for the new Pure Flix Original Series here and be sure to stream it on Pure Flix. Episode 1 of Revelation Road: The Series will debut exclusively during NRB.
Pure Flix also announced the record-breaking GOD'S NOT DEAD franchise will continue, with production on the fifth movie in the series beginning in July. This new movie will build on the legacy of the previous four and challenge viewers to think about how they can make a difference in their lives, communities and country. David A.R. White, Dean Cain, Ray Wise and Isaiah Washington will reprise their earlier roles in the movie, which is slated for a theatrical release in Spring 2024.
Pure Flix is also announcing part of its summer and fall 2023 lineup with new movies and shows from AFFIRM Originals, Canyon Productions and Pure Flix Originals.
AFFIRM Originals Series Eleanor's Bench, starring Karen Abercrombie, Demond Wilson, Cameron Arnett and T.C. Stallings, will debut exclusively on Pure Flix on June 30. Eleanor Thomas's success as a Washington D.C. juvenile court judge is challenged when her inner-city past comes to court and demands more than judgment, prompting her to return to her impoverished neighborhood of youth. Will her renewed sense of purpose reinvigorate her faith?

Pure Flix Original Movie DIVINE INFLUENCER, stars Lara Silva and Jason Burkey, and is directed by Shari Rigby. Olivia Golden is an entitled influencer who suddenly loses the limelight, her parents financial support and her apartment in the same week. Desperate, she takes a job at a homeless shelter for all the wrong reasons but soon realizes the joy and purpose that comes from serving others.

Pure Flix Original Series Vindication, Season 3, starring Todd Terry, Peggy Schott, Venus Monique and T.C. Stallings, will premiere exclusively on Pure Flix in September 2023. After Season 2 ended on an epic cliffhanger, it's time to discover the fate of Detectives Gary Travis and Kris Tanner.

Pure Flix Original Movie FINDING FAITH stars Ashley Bratcher, John Schneider and Vivica A. Fox. Victoria is a Christian advice columnist about to make her big break, but her personal life is in shambles and her faith has faded. She returns home to help her father after her mother's death and is put on a journey to rediscover God's purpose for her life.

AFFIRM Originals Movie BIRTHRIGHT OUTLAW, stars Lucas Black and Sarah Drew. A daughter kidnapped. A hidden past revealed. A seemingly futile prospect of rescue. Now, Rev. Jeremiah Jacobs and his wife Martha must overcome the lies of the past to find their Hope for the future.
And the new content doesn't stop there. There are 8 other projects in various stages of development, including a new Pure Flix Original Movie starring Alexa and Carlos PenaVega and a second season of the popular AFFIRM Originals Series Going Home.
Pure Flix will make sure NRB attendees have a paws-itively stress-free time by providing puppies training to be service animals courtesy of Dog Training Elite, Orlando. With four available cuddle sessions to choose from, it'll be all anyone is barking about.
Pure Flix can be found in the Magnolia Rooms 23 and 24 for the duration of the NRB Convention. Discover more about Pure Flix here.
ABOUT PURE FLIX
Pure Flix is your home for faith and family-friendly movies and shows where you can confidently stream with the entire family. With new premium and exclusive original entertainment choices every week, you can strengthen your faith and family with Pure Flix – a streaming service that inspires, uplifts and entertains.
You'll get access to the largest variety of high-quality wholesome movies, series and kids' content at one low price. Experience the difference that positive, encouraging entertainment can have in your home.
CONTACT
Angela Sullivan; angela.sullivan@pureflix.com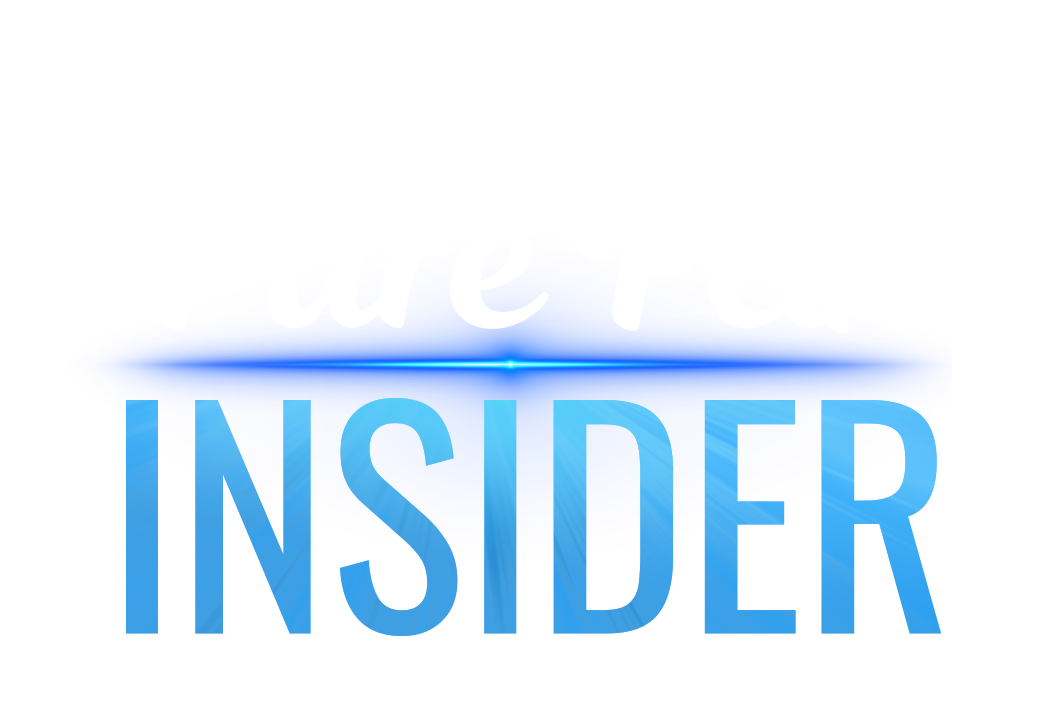 Pure Flix Editors
PureFlix.com is an online streaming service providing you and your family with clean and uplifting entertainment options. Here on Pure Flix Insider, you'll find articles on faith, parenting, and entertainment news. For more information, check out PureFlix.com and sign up for a free week trial.