The AFFIRM Originals Movie SUN MOON will debut exclusively on Pure Flix on May 5, 2023. This movie focuses on family, faith and transformation as the characters travel to Taiwan to discover God's plan for their lives.
Kelsey's vision for her future is shattered when her fiance leaves her at the altar. Heartbroken and humiliated, she leaps at the chance to escape her life and teach English in Taiwan. Will she ever find happiness and love again?
"My character, Kelsey, is trying to figure out what's left of her life after her fiance ends their relationship. Everything has fallen apart for her and she's hurt and confused," said actress MacKenzie Mauzy. "I think it's a really relatable story where we feel like we're at the bottom but those moments shape our perspective as we move forward and discover opportunities that might have never existed before."
SUN MOON stars MacKenzie Mauzy (INTO THE WOODS, NCIS: New Orleans), Justin Chien (upcoming Netflix Original Series The Brothers Sun), Madison McLaughlin (Arrow, Chicago, P.D.) and Michael Jong-Quin Huang (The Haunted Heart). The film also features Jason Burkey (I CAN ONLY IMAGINE, FEARLESS FAITH) and Leanne Morgan (Netflix Original Stand-up special that debuts April 11, I'm Every Woman). SUN MOON was produced by Steve Taylor, a two-time Grammy nominee and director of THE SECOND CHANCE and BLUE LIKE JAZZ. The film is Sydney Tooley's screenwriting and directorial debut and was co-written by Susan Isaacs.
Set in the heart of Taiwan, the movie is Tooley's love letter to the country that helped her discover joy and purpose during a trying period of her life. Sydney taught English in Taiwan after college and was able to draw inspiration for the script from her experiences.
"SUN MOON is a story about hope during the dark times where God is asking us to step out in faith and do intimidating things," said writer and director Sydney Tooley. "It reminds me of the phrase 'Jesus take the wheel.' I don't know where they think they're going but sometimes you find yourself off-roading in the jungle without a map. In the movie, Kelsey has to decide if she'll follow the map that God has given her. She learns that having the faith to follow God as the mapmaker isn't always the easiest choice but ultimately He'll lead you back to the things that are most important."
Watch the trailer for SUN MOON here.
ABOUT PURE FLIX
Pure Flix is your home for faith and family-friendly movies and shows where you can confidently stream with the entire family. With new premium and exclusive original entertainment choices every week, you can strengthen your faith and family with Pure Flix – a streaming service that inspires, uplifts and entertains.
You'll get access to the largest variety of high-quality wholesome movies, series and kids' content at one low price. Experience the difference that positive, encouraging entertainment can have in your home.
Pure Flix is a wholly-owned subsidiary of Sony Pictures Entertainment.
ABOUT AFFIRM FILMS
AFFIRM Films, launched in 2007, is an industry leader in faith-based/inspirational films with worldwide box office of over $660 million including such hits as SOUL SURFER, WAR ROOM, RISEN, FIREPROOF, THE STAR, COURAGEOUS, PAUL: APOSTLE OF CHRIST, OVERCOMER, WHEN THE GAME STANDS TALL, SHOW ME THE FATHER and HEAVEN IS FOR REAL, MIRACLES FROM HEAVEN, and A BEAUTIFUL DAY IN THE NEIGHBORHOOD in partnership with TriStar Pictures. Next up AFFIRM will release BIG GEORGE FOREMAN exclusively in theaters on April 28, 2023. AFFIRM Originals was launched in 2021 to expand its series and film library with titles such as "Going Home," LEGACY PEAK, MOONRISE and 5000 BLANKETS. AFFIRM produces, acquires, and markets content that inspires, uplifts and entertains audiences around the world focusing on family and faith through its three divisions, AFFIRM Films, AFFIRM Television, and AFFIRM Originals. Sony Pictures Entertainment is a subsidiary of Tokyo-based Sony Corporation. Register to get all the latest news from AFFIRM Films at www.affirmfilmsupdates.com and follow AFFIRM Films on social media at @AFFIRMFilms.
CONTACT:
Angela Sullivan: angela.sullivan@pureflix.com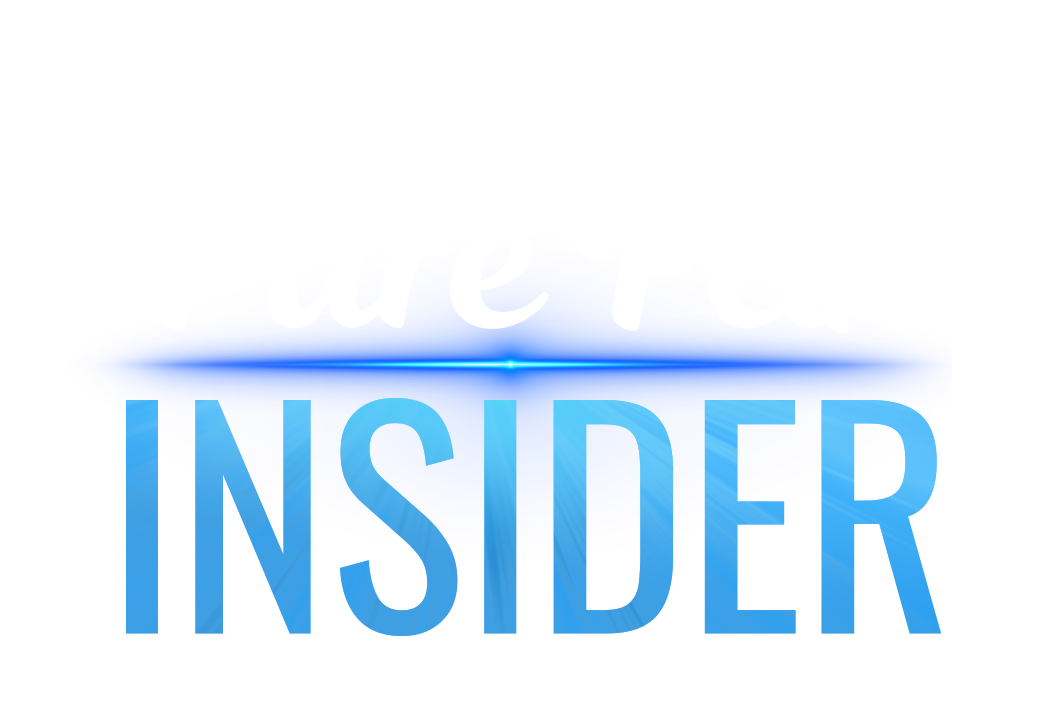 Pure Flix Editors
PureFlix.com is an online streaming service providing you and your family with clean and uplifting entertainment options. Here on Pure Flix Insider, you'll find articles on faith, parenting, and entertainment news. For more information, check out PureFlix.com and sign up for a free week trial.